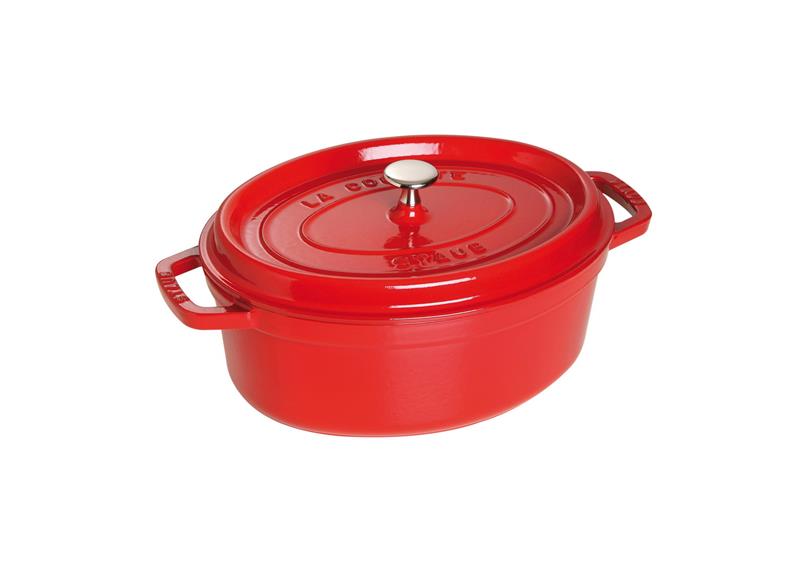 Staub - 4.25 L (4.5 QT) Cherry Oval Cocotte Made in France
For pure cooking pleasure and the ultimate in enjoyment with the continuous self-basting lids from Staub.
The Cocotte from Staub - the first choice of the world's most prestigious chefs has an under-lid drop structure which ensures that condensed water formed during the cooking process is consistently basted over the dish being cooked. Meat stays tender and vegetables are a delight. Aromas and flavors are released in full intensity and nutritional values are maintained. Whatever you are cooking, with the sauté pans from Staub you will always enjoy tasty, flavorsome and healthy meals!